BOYCOTT GRAPES POSTER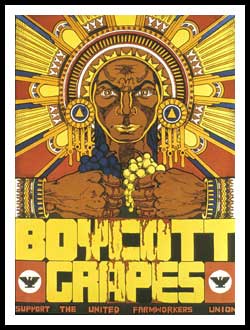 Due to a number of requests, a digital print version of the 'Boycott Grapes' poster is now available.
Originally printed in the 1973, this poster played an important part in the historic 'grape boycott' which took place in the late 1960's to early 1970's. It is part of 'Chicano' history and is now part of the permanent collections of the Smithsonian Institute in Washington, D.C. and the National Hispanic Cultural Center in Albuguerque, NM.

This digital print of the poster which measures 24 x 18 is printed in archival inks on 100% rag paper and is signed by the artist. The 'GRAPE BOYCOTT' poster sells for $150 plus $15 for shipping. (Checks only please)

If you are interested in making a purchase contact:
Xavier Viramontes
2996 19th Street
San Pablo, CA 94806

---
Political Posters by Xavier Viramontes
screenprint, 23 x 16, 2016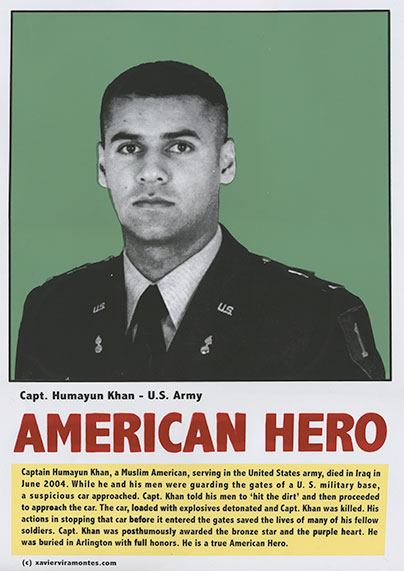 contact Xavier if you want to use this poster.
Download a printable poster here
Xavier Viramontes -
A life in Print
---
The DVD, Xavier Viramontes - A Life in Print is now available.
This one hour documentary which has been shown on PBS, profiles the life and work of San Francisco Bay Area printmaker Xavier Viramontes. The video covers Xavier's early years growing up in a large Hispanic family in the Richmond / San Pablo, area and his involvement with the Galeria de la Raza of San Francisco.

Also covered is the history of the making of the 'Boycott Grapes' poster for the United Farmworkers Union which now hangs in the permanent collections of the Smithsonian Institution, National Museum of Amerian Art in Washington, D.C. and the National Hispanic Cultural Center in Albuquerque, New Mexico.

The DVD also contains EXTRAS: 30 minute detailed demo on the multiple plate etching process from concept to completion, and a Gallery section which showcases Xavier's work.
---
buy the DVD here
http://alifeinprint.net/xv/Home.html
---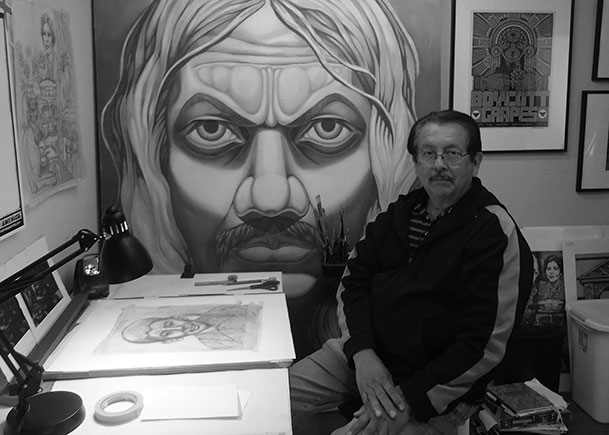 Xavier Viramontes, Photo credit: Edgardo Cervano-Soto

Screenprint, 25 x 19"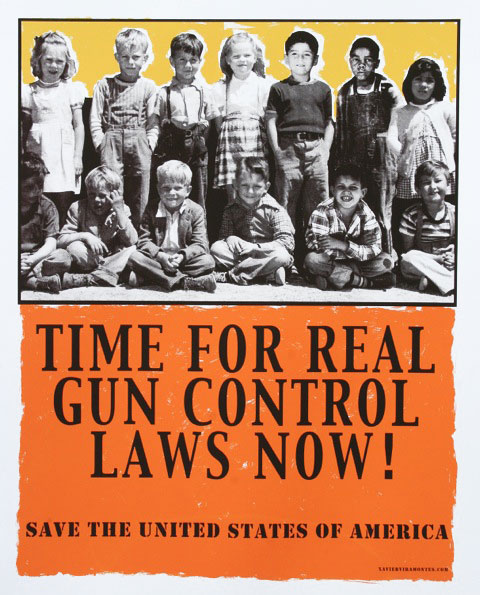 contact Xavier if you want to use this poster.